Company Overview
| | |
| --- | --- |
| Headquartered Address | Brunnthal/Munich, Germany |
| Established | 2000 |
| Representative | Peter Podesser, President and Chief Executive Officer |
| About Businesses | Fuel Cell Developed and Manufactured |
| Number of employees | 370 (consolidated) |
| Manufacturing bases | Germany |
| Stock listing | Frankfurt, FWB |
| Net sales | 85,200,000 EUR (FY2022) |
| URL | http://sfc.com/en |
Product Line-up
Direct Methanol Fuel Cell
It is a compact and lightweight type fuel cell that directly uses methanol as fuel to generate electricity.
DMFC is small output power. It is portable and can generate electricity for a long-term like more than 1 month in off grid areas.
DMFC can use with Solar Panel and can extend autonomous power supply.
In Japan, it is mainly used as a power source for wind measurement by Doppler LIDAR on land/offshore and for LED road indicator/Messenger installed on highways, etc.
Overseas, DMFC is used with security cameras and security robots.
The output power range is 45W to 2000W.
EFOY Pro 800 / 2400 JP

EFOY Pro 800 / 2400 JP Duo

EFOY Pro 12000 JP Duo
NEWJuly, 2021 on sale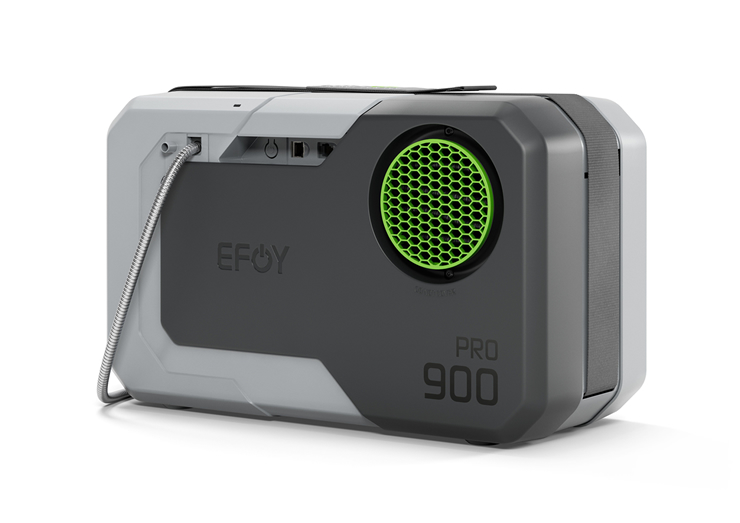 NEWJuly, 2021 on sale
HYDROGEN FUEL CELL
(Left: system up, Right: fuel cell alone)
SFC Energy AG Direct Methanol Fuel Cell Movie
Fuel Cell Business Supply Chain