Creating A "Hydrogen Society" to Protect the Global Environment Have Already Begun.
The national government, local governments and private companies are creating societies that do not rely on a single energy source while using with existing energy sources.
Hydrogen is indispensable for the creating of a sustainable society as a clean energy source without carbon dioxide (CO2).
Toyota Tsusho is contributing to clean-energy supplies by utilizing Fuel Cell, which uses hydrogen as its energy source.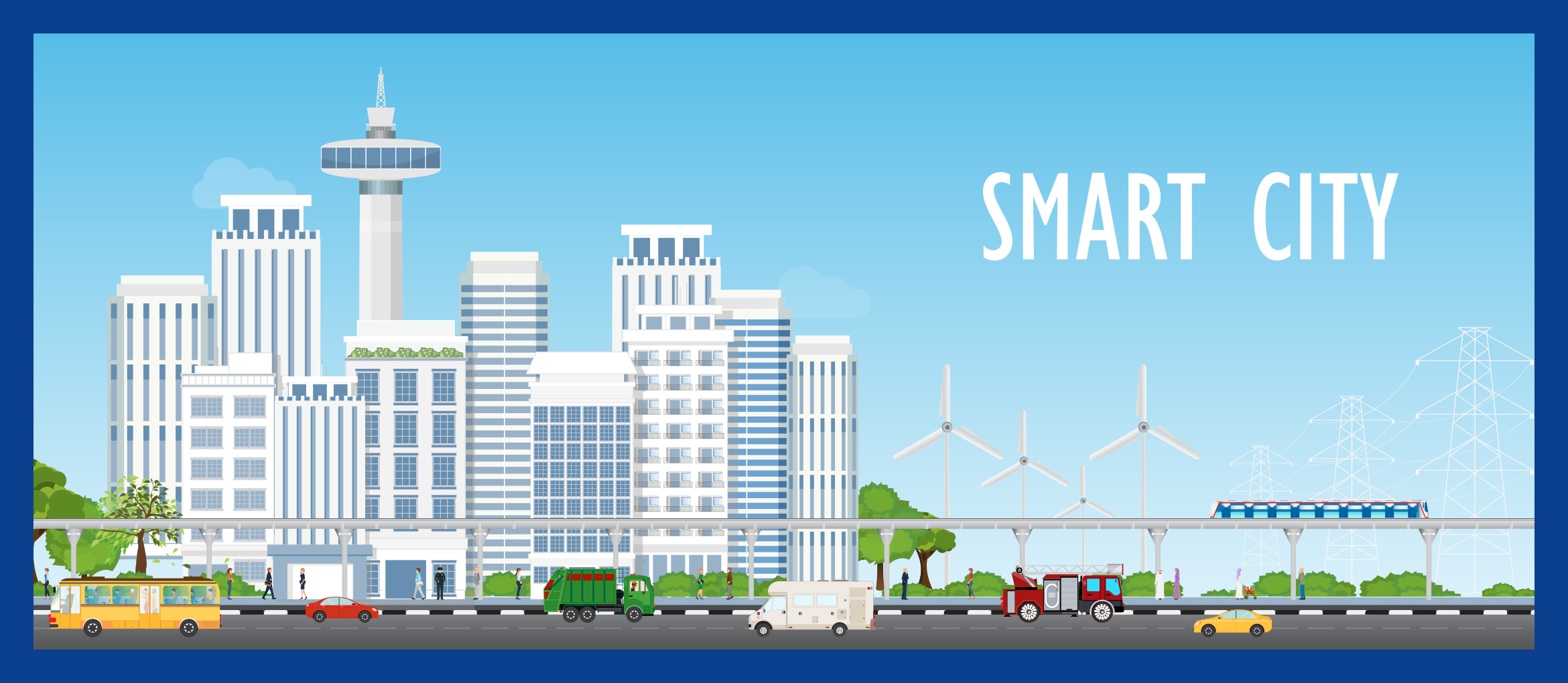 Benefit of Fuel Cell
There are almost no discharges of hazardous materials such as carbon dioxide (CO2), nitrogen oxides (NOx), and sulfur oxides (Sox).

Unlike conventional combustion system generators, electricity is generated by chemical reactions in FC stack, so the operation noise is overwhelmingly quiet.
In addition, Fuel Cell can be installed anywhere because of quiet operation.

Maintenance is only replacing the filter at the air inlet. It is low maintenance.
In addition, there are few failures because of no parts wear.

Fuel Cell can generate electricity stably without the effect of weather, sunlight, wind speed.
Mechanism of Power Generation by Fuel Cell
Direct Methanol Fuel Cell
(SFC)
Method of
Power Generation
Supplied 90% concentration of methanol to FC stack. The hydrogen atoms from Methanol enter at the anode. The atoms are stripped of their electrons in the anode.
Benefits
Compact, long-term autonomous operation and it is easy to hand the fuel.
Disadvantage
Output power is small.
Hydrogen Fuel Cell
(Ballard)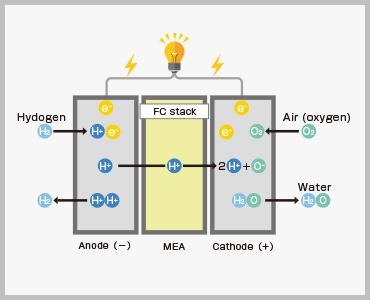 Method of
Power Generation
Supplies hydrogen gas.
FC stack generate the electricity by chemical reaction of hydrogen.
Benefits
Zero-emission and large output-power.
Disadvantage
Low power generation efficiency and it is difficult to handle fuel.